PFA and LB Forsikring enter into strategic partnership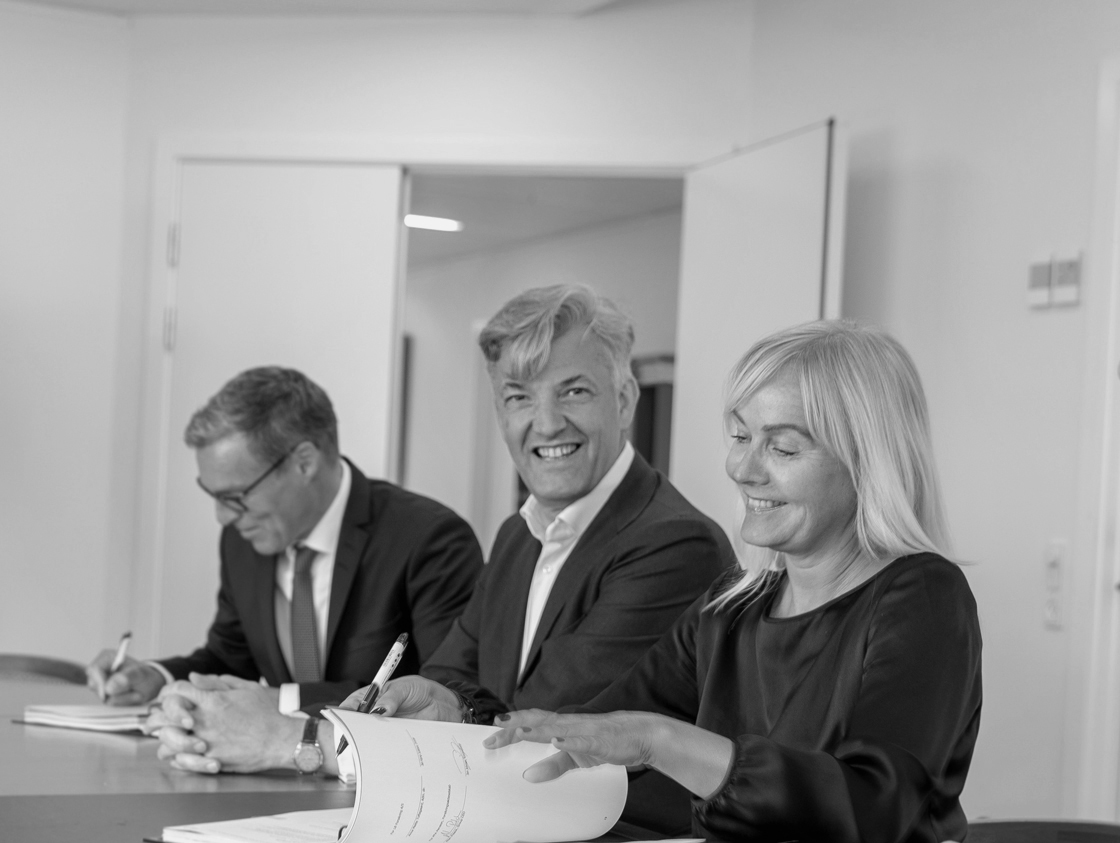 PFA and LB Forsikring have entered into agreement to let PFA's customers take out private non-life insurance with LB Forsikring. Common values and comparable business models have been key to the establishment of the partnership, which will take effect on 1 January 2020.
LB Forsikring and PFA have entered into a new strategic partnership, which, among other things, means that PFA's customers will be given the opportunity to take out private non-life insurance with LB Forsikring from 1 January 2020.
"I am very pleased to present this partnership to our many customers as it will give them access to a selection of the best and most attractive non-life insurance plans on the market. This is another addition to the benefits of being a customer with PFA. At the same time, it is very important to us that we enter into a partnership with a well-reputed company and that, like PFA, it is owned by its customers with focus on creating maximum value for them," Allan Polack, PFA's Group CEO, says.
In addition to the business potential for both parties, it was high on the agenda that the two companies' business models are based on common characteristics and similar values.
"We are very pleased to enter into this partnership. It has been of great importance to us that PFA is owned by its customers and that PFA's set of values is very similar to ours. For LB Forsikring, it is all about ensuring that everything we do will benefit our members. Through this partnership, LB Forsikring can welcome more members, which, over time, will allow us to further reduce the unit costs and also develop new, innovative insurance solutions for the benefit of all of our members," Anne Mette Toftegaard, LB Forsikring's CEO, says.
A mutually advantageous partnership
In future, PFA's customers will have access to taking out non-life insurance such as house contents insurance, houseowner's insurance and car insurance with LB. This will be offered through a new PFA product line along with the company's other brands. PFA will refer private customers who are interested in receiving a non-life insurance quotation to LB Forsikring.
PFA will thus be able to offer its customers attractive non-life insurance products with a view to strengthening the customer loyalty towards PFA. At the same time, LB Forsikring will get access to more members with a view to achieving synergy, economies of scale and greater innovative power for the benefit of all its members.
The partnership also includes the possibility for LB Forsikring's members who do not already have coverage to make use of PFA's life and pension products. Finally, the pension plan for the employees of LB Forsikring will be transferred to PFA.
PFA is Denmark's largest commercial pension company with approximately 1.3 million customers, and, today, LB Forsikring is Denmark's third largest insurance company within private non-life insurance with just under 400,000 members.
About PFA
With approximately DKK 600 billion under management and 1.3 million pension customers, PFA is the largest commercial customer-owned pension company in Denmark. PFA was founded in 1917 and can look back on more than 100 years as a customer-owned company with its entire foundation built on making a positive difference in the lives of its customers. This is the case in relation to pension savings as well as in relation to ensuring the customers financially in case of an accident or an illness. Also, PFA has, in recent years, developed new value propositions within the senior area, housing, health and in relation to private savings. PFA has a model for sharing profit and risk called CustomerCapital, which makes it possible to return profits to the customers. Read more at pfa.dk.
About LB Forsikring
LB Forsikring is a member-owned insurance company. With approximately 400,000 members, LB Forsikring is today the third largest insurance company within the private market and consists of the following insurance groups: Lærerstandens Brandforsikring for teachers, social educators and other educational occupations, Bauta Forsikring for nurses and others within the health sector, Runa Forsikring for other occupational groups. Since it was founded in 1880, LB Forsikring has been determined to be the best member-owned insurance company where "the money works exclusively for the benefit of the members". This determination has helped create a strong market position with the most loyal members in the industry, and, in March 2019, LB Forsikring was elected the financial company that people in Denmark trust the most. Read more at lbforsikring.dk.
Additional information
PFA, Kristian Lund Pedersen, Chief Press Officer, (+45) 39 17 58 79, klp@pfa.dk
LB Forsikring, Christophe Kirkegaard, Section Leader, Communication, Marketing & CSR, tlf. (+45) 40 73 13 09, chrk@lb.dk