PFA delivers a Q1-Q3 return of DKK 8.3 billion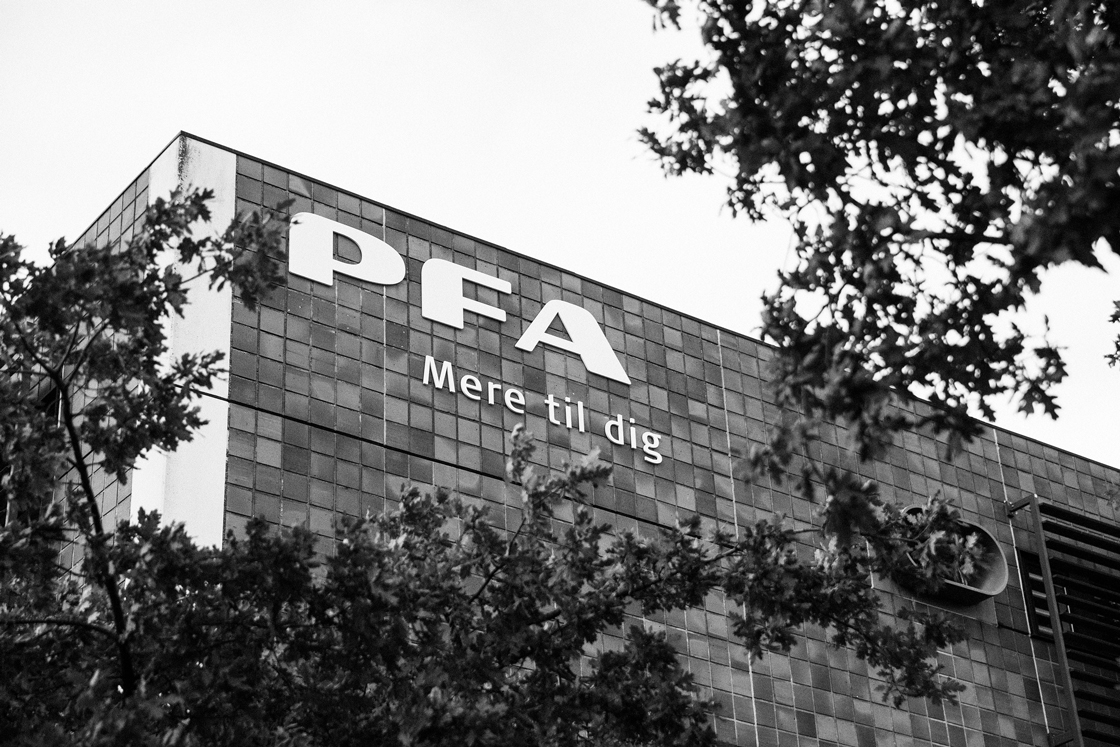 Following a turbulent start to the year with sharp declines on the financial markets, optimism returned during summer, which meant solid returns for pension customers in Q3 2018
In PFA, the total Q1-Q3 return amounts to DKK 8.3 billion before tax.
"Q3 took a positive turn and generated strong returns following a turbulent start to the year. Especially properties, alternative investments and US equities had a positive influence on the return, ensuring PFA's customers a return of up to 4.0 per cent for the first nine months of the year," says Anders Damgaard, Group CFO in PFA.
So far, 2018 has been characterised by a number of trade conflicts, increasing interest rates and fear of an economic slowdown. However, this does not appear to have affected the US, which is still experiencing high economic growth. Conversely, countries like China, Italy and a number of South American countries have been struggling, which illustrates that the world economy is currently characterized by a high level of divergence.
Since the end of Q3, the financial markets have fluctuated markedly, which shows a continuous high level of nervousness.
"Among other things, this is caused by the significant rises in interest rates we have seen in the US lately, where the interest rate level is at its highest since 2011. This means that many investors have evaded equities in favour of US bonds instead. At the same time, the trade war between the US and China has intensified, and investors fear that this will dampen global growth," Anders Damgaard explains.
Q1-Q3 returns of up to 4.0 per cent
For customers with savings in the market rate environment, the progress on the financial markets in Q3 2018 meant that they have, in the first nine months of the year, received a return of between 1.1 and 4.0 per cent depending on their risk profile.
The total return in the market rate environment amounted to 2.4 per cent. The investment return in the average interest rate environment stood at 0.8 per cent.
"The development on the financial markets has been as unpredictable as we expected at the beginning of 2018 and, therefore, we have been very conscious of not taking any unnecessary risks on the customers' behalf. Conversely, we are currently seeing a low interest rate environment, which means that we have to take some type of risk in order to generate a return, meaning that we have to find the optimum balance in order to create the best long-term returns. As seen throughout the year, the financial market sentiment fluctuates, and, therefore, we strive to have a solid investment strategy regardless of the fluctuations," Anders Damgaard says.
The increasing turbulence on the financial markets follows several years of significant progress and high return rates, which is especially evident seen over a five-year period, where PFA customers with a medium risk profile and 20 years until retirement have received an impressive return of 55.3 per cent. A return which ranks at the very top within the Danish pension industry.
Increased exposure to alternative investments and properties pays off
As an important element in the investment strategy, PFA has since 2016 built a strong and robust portfolio in the area of unlisted investments. In the past few years, this has caused PFA to increase its investments in these areas significantly, and, consequently, the property portfolio totals DKK 70 billion today (incl. commitments), while the alternative investment portfolio has passed DKK 35 billion.
The upsizing has continued throughout Q3, where PFA has taken part in a number of large and significant investments. In August, PFA invested a record amount of more than DKK 6.6 billion in a German property portfolio, and, mid-September, PFA was one of the lenders behind the offshore wind farm Hornsea 1 with a mezzanine loan of more than DKK 2 billion. Just 2 weeks prior, PFA took part in the inauguration of the world's biggest offshore wind farm Walney Extension Offshore Wind Farm, which PFA co-owns.
"Now, we are really beginning to see the value creation that our many property and alternative investments give our customers. Within a very short period of time, we have built some strong investment funds, which allows PFA to take part in some of the biggest transactions in Denmark as well as abroad, where PFA can assert itself as an active long-term owner. At the same time, we have, in recent years, invested more markedly in the green transition by means of investments in the world's biggest offshore wind farms," Anders Damgaard says.
Investment return per asset class in PFA (incl. foreign currency hedging)
| Asset class | Q1-Q3 2018 |
| --- | --- |
| Listed shares | 4,2 % |
| Alternative investments | 4,5 % |
| Properties | 6,3 % |
| Bonds | (0,1) % |
PFA Plus returns, Q1-Q3 2018
| Years until retirement | 30 | 15 | 5 | -5 |
| --- | --- | --- | --- | --- |
| Profile D – high risk | 4,0 % | 4,0 % | 2,4 % | 2,1 % |
| Profile C – moderate risk | 3,2 % | 3,2 % | 2,0 % | 1,7 % |
| Profile B – low risk | 2,4 % | 2,4 % | 1,6 % | 1,4 % |
| Profile A – very low risk | 1,6 % | 1,6 % | 1,2 % | 1,1% |
The return includes 5 % Individual CustomerCapital and a return on Individual CustomerCapital of 10 % per year.
PFA Invest returns, Q1-Q3 2018
| | |
| --- | --- |
| PFA Invest Balance AA | 0,2 % |
| PFA Invest Balance A | 0,9 % |
| PFA Invest Balance B | 2,7 % |
| PFA Invest Balance C | 3,4 % |
| PFA Invest Balance AKK | 1,5 % |
Further information
Kristian Lund Pedersen, Chief Press Officer, (+45) 39 17 58 79 or klp@pfa.dk.