PFA: Strong focus on sustainability and corporate responsibility in 2021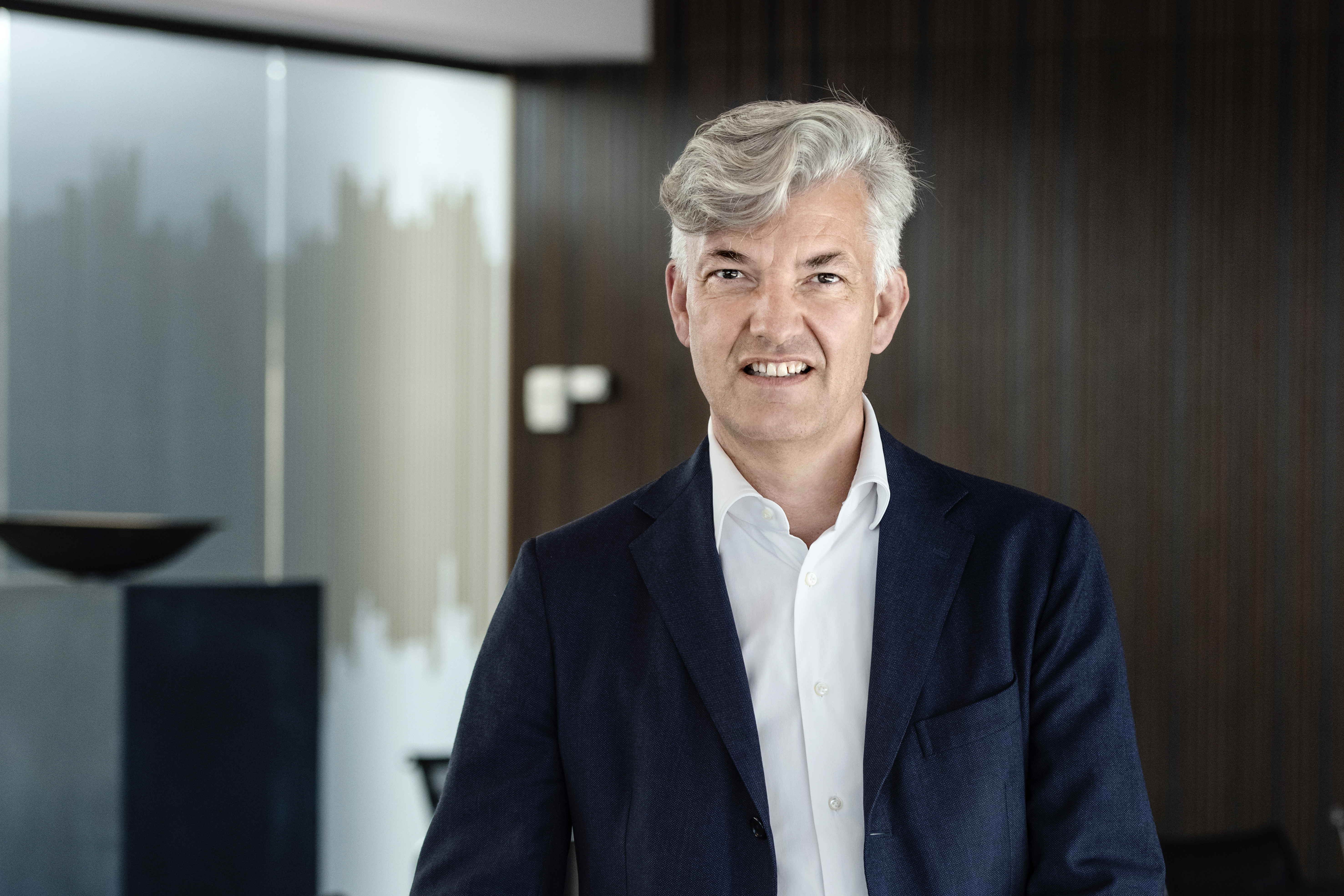 With the announcement of an ambitious CO2 reduction target, a strengthened effort to help customers affected by illnesses and a sharper focus on the good senior life, 2021 was a year when sustainability and corporate responsibility were front and centre for PFA. This is shown in PFA's Report on Corporate Responsibility for this year.
With 2021 now behind us, we can look back at yet another year where the corona pandemic impacted our daily lives. This was also a year when a new UN report once again made it clear that climate change is one of the greatest challenges of our time. At the same time, we have also seen that far more customers are being diagnosed with stress, and this requires faster intervention and the right treatment. Finally, there is a rapidly growing need for skilled seniors on the labour market and new types of senior housing are being built. PFA is actively working on solving these issues and you can read about our progress in this year's Report on Corporate Responsibility.
"At PFA, corporate responsibility and sustainability are an integrated part of our business. With this Report on Corporate Responsibility, we will be reviewing the specific actions taken and reporting on where we are making extra efforts to strengthen sustainability in our society. It is particularly in areas such as responsible investments, a healthier working life and the good senior life where the way in which we act towards and communicate with our more than 1.3 million customers can make the greatest difference," says Allan Pollack, Group CEO at PFA.
A new CO2 reduction target charts the course for PFA
With DKK 647 billion in customer funds, in 2021 PFA set a new ambitious target to reduce CO2 emissions from listed equities, properties and credit bonds by 29 per cent before the end of 2024. This was done during a year when PFA's extra climate-friendly pension solution, PFA Climate Plus, also reached DKK 10 billion in assets under management just a year and a half after it was launched. Climate Plus has a target of being carbon-neutral already in 2025.
"Storm surges, droughts and forest fires have continued to keep the eyes of the world focused on climate change. The need for us to take immediate action was once again emphasised in the UN's climate report published in August before the COP26 climate summit, which PFA also participated in. PFA has therefore increased its focus on investing responsibly and wants to be part of supporting the green transition. Among other things, this is demonstrated via our involvement in a project to build an 'energy island' in the North Sea with Power-to-X technology that will help ensure the future production of green electricity," says Allan Pollack.
Today, PFA has a broad range of investments in sustainable energy, for example, we have invested in the two largest offshore wind parks in the world, solar parks, green funds, sustainable battery production and hybrid ferries.
Stronger initiatives for those diagnosed with stress and those on sick leave
Two years of being in a state of high alert due to the corona pandemic has taken its toll on our health. PFA has seen this reflected in the number of people absent from work due to stress, long-term illness and applications for payouts due to reduced occupational capacity, which all increased significantly in 2021. Therefore, PFA has increased its capacity by hiring more healthcare professionals and intensifying its partnerships with companies in order to prevent the stress epidemic from getting worse.
Our experience shows that sick customers, particularly those with stress, often have a hard time asking for help. PFA has therefore begun proactively contacting customers. This has been a successful approach, and in 2021 PFA completed more than 3,300 programmes where customers who were on sick leave received the help they needed to get back to the labour market.
"We significantly improved the offers and help available to customers with stress and other illnesses in 2021. With more frontline staff, proactive initiatives, strong partnerships with companies and the use of more data, we want to help our customers as early as possible when they are diagnosed with an illness. Right now, there are major changes in the way in which we work and live and therefore, we are extremely focused on how we can help customers when their health and well-being are threatened," says Allan Pollack.
In the past year, PFA also established a new healthcare forum, Advisory Table, focusing on the healthy working life and we have introduced ground-breaking new data-driven IT solutions that use artificial intelligence to help identify employees at risk of long-term illness. At the same time, PFA advised more than 1,100 corporate and organisational customers on how to promote a healthier working life in 2021 which has helped reduce sickness absence by 10 per cent on average in those same companies.
Active late-life careers and more senior homes are a focus area
With the prospect of every fourth person in Denmark being over the age of 65 in 20 years, PFA wants to actively help promote senior participation in the labour force and create healthy and attractive frameworks for a good senior life. Therefore, in 2021 PFA dialled up the offers available to seniors to include, for example, a new late-life career concept that contains tools for having dialogue with seniors at the workplaces.
PFA has also continued to expand its supply of senior housing, senior co-housing communities and private sector nursing homes for customers. In 2021, PFA was able to welcome the first residents into two of the 10 planned private sector nursing homes. Together with OK-Fonden, PFA is also in the midst of creating private sector nursing homes and senior housing units with a total investment sum of DKK 2.5 billion. Four senior co-housing communities distributed across Denmark are also on the way and there is a great deal of interest in them already.
"Seniors are becoming a growing part of the population, and therefore, it is critical that we reconsider the way we structure our workplaces so that we can get better at retaining the many skilled senior employees that we need for the labour market. At the same time, as Denmark's largest property investor, PFA is also making good progress on increasing the range of attractive types of senior housing where community, flexibility and sustainability are the key words," says Allan Pollack.
In 2024, PFA's ambition is to be able to offer at least 600 senior housing units to its customers.
Additional information
Rasmus Bjørn, Senior Press Officer (+45) 41 72 90 77 or rbj@pfa.dk
Facts
Responsible investments
Customers have allocated over DKK 10 billion to PFA Climate Plus.
PFA Climate Plus emitted 79 per cent less CO2 than the world equity index in 2021.
PFA has specified a 29 per cent CO2 reduction target for listed equities etc. that is to be fulfilled before 2025.
A healthier working life
1,007 customers have received proactive assistance via PFA EarlyCare, which is the department at PFA that helps customers who are absent due to illness get back on their feet.
An Advisory Table for 'The Healthy Working Life' has been set up, and it includes customers, researchers and experts who work together to reduce the occurrence of stress etc.
PFA has advised 1,124 corporate and organisational customers about organisational initiatives that promote a healthier working life.
A good senior life
The PFA Senior Day ended up being our biggest customer event so far with 2,900 participants.
PFA aims to build at least 600 senior housing units by 2024.
A sustainable PFA
PFA's headquarters in Nordhavn have gone through an energy-optimisation process.
A new data ethics policy has been launched, which supports a responsible handling of data.
Workshops for managers have been completed to promote diversity at PFA.