Kasper A. Lorenzen is PFA's new Group Chief Investment Officer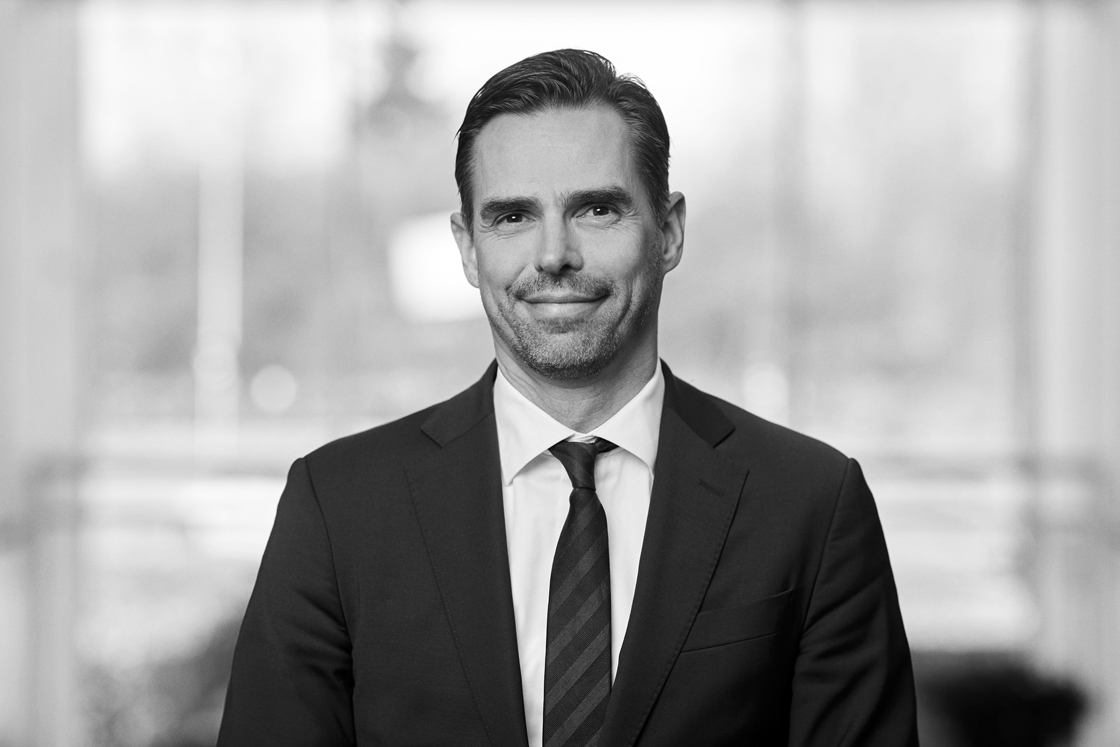 Kasper A. Lorenzen is the new Group Chief Investment Officer in the PFA Group. It is a newly created position, which means that PFA's executive board now consists of five members instead of the previous four.
Kasper A. Lorenzen will take up his post with PFA on 2 September 2019 and will, at the same time, assume the position as chairman of PFA Asset Management's board of directors – a position he will take over from PFA's Group CEO Allan Polack.
"Kasper A. Lorenzen brings strong expertise and experience, and I am very happy to welcome him at PFA. We have searched for a Group Chief Investment Officer for the PFA Group in Denmark and abroad, and I am convinced that Kasper is the best candidate for the job," says Allan Polack, Group CEO at PFA, and elaborates:
"An executive board member dedicated to the investment area in the PFA Group will further strengthen PFA's investments. We strive to be in the top in the sector with regard to return, and now we will get an even stronger team to generate returns for the 1.3 million PFA customers."
PFA manages approximately DKK 600 billion on behalf of approximately 1.3 million people in Denmark and 6000 companies and organisations. PFA's strong customer focus and customer-owned business model have played a key role for Kasper A. Lorenzen in his decision to switch from ATP to PFA.
"I am very pleased to join PFA, which is market leader in terms of pension in Denmark. I have chosen PFA especially because of its customer-owned business model and the possibility to use my knowledge and experience on the commercial market. Therefore, I could not turn it down when this opportunity presented itself. This decision has been underway for some time, and I am sure this is the right one. PFA has a strong investment team, and I look forward to working with the team to develop the investment field further," says Kasper A. Lorenzen, future Group Chief Investment Officer in PFA.
PFA Asset Management will continue to be run by Executive Directors Henrik Nøhr Poulsen, Christian Lindstrøm Lage and Rasmus Bessing.
PFA aims to rank at the very top when it comes to the long-term return and has, as part of Strategy2020, strengthened its investments area - especially its unlisted investments. PFA has thus carried out a number of significant investments in, among others, TDC, Nykredit and the world's biggest offshore wind farms Walney Extension and Hornsea 1.
PFA now has more than DKK 95 billion placed in alternative investments and properties.
From 2 September 2019, the PFA Group's executive board will consist of the following members:
Group CEO, Allan Polack
Group Chief Financial Officer, Anders Damgaard
Group Chief Operating Officer, Jon Johnsen
Group Head of Product and Development, Mads Kaagaard
Group Chief Investment Officer, Kasper A. Lorentzen
For further information, please contact:
Chief Press Officer at PFA, Kristian Lund Pedersen, klp@pfa.dk, +45 61 22 22 31.