Increasing payments and substantial customer influx in spite of a rough H1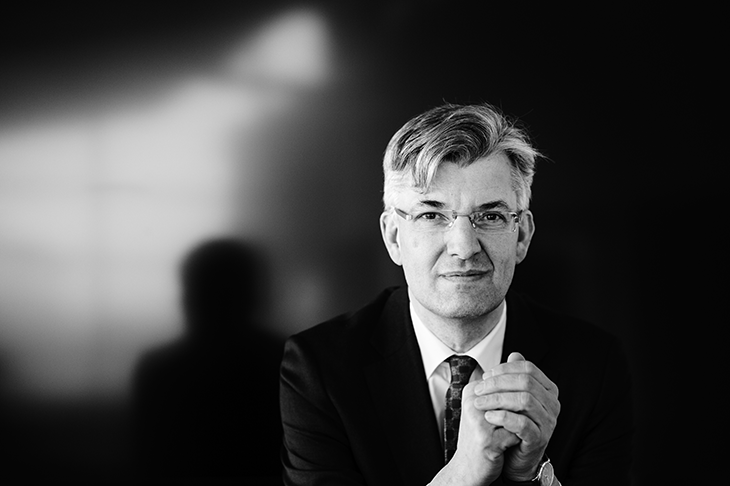 With an increase in payments of 7 per cent, an influx of 237 new corporate customers and 39,000 private customers, PFA can look back on the first six months of 2018 with renewed strength.
The profit from operating activities amounts to DKK 639 million for the first six months of 2018. Of this amount, DKK 553 million will be distributed to the customers through CustomerCapital - PFA's unique model for sharing profit and risk with the customers. Results are satisfactory compared to the expectations when entering 2018 despite the turbulent financial markets that posed a challenge for the customers in H1.
Allan Polack, Group CEO of PFA, comments to the H1 result 2018:
""I am pleased with our H1 results, which meet the expectations that we entered the year with, even though navigating the financial markets has proved particularly challenging during the first six months of the year. I am especially pleased that we are able to welcome 237 new corporate customers and 39,000 private customers. The fact that our payments increase by 7 per cent is great in a mature market and proves that we are able to gain market shares and that the customers have confidence in PFA's ability to generate more value for their savings."
Compared with the same period in 2017, PFA's insurance costs increased slightly during the first half-year of 2018. Expenses per insured increased by DKK 13, which corresponds to an increase of 3.5 per cent. The increase is due to IT investments for optimisation purposes and expenses in connection with PFA's implementation of GDPR.
Returns are facing challenges due to unrest in the financial markets
Turbulent financial markets and trade conflicts between in particular the US, Europe and China added to the challenge with the return for the first six months of the year. The return for market rate customers was between -0.5 per cent and 0.0 per cent for the first half-year.
"To get a return of zero is never pleasant, but if you have your savings in a market rate product you will inevitably experience times of adverse development in the financial markets which will affect the returns for the specific period. Pension is a long-term savings asset. And, when you look at the return over the last five years, an ordinary PFA Plus customer can actually welcome an accumulated return of up to 60 per cent", Allan Polack says.
Increased exposure to alternative investments continues
Having experienced a number of years with high returns where, in particular, the equity markets experienced high returns, PFA wanted to spread its investments and thereby reduce the overall portfolio risk.
Consequently, PFA increased its investments in unlisted assets and properties with stable returns, for one thing. For instance, PFA has made historically large single investments in TDC, Nykredit and the wind farm Walney Extension, just as PFA is well on the way to expand its property investments outside of Denmark. PFA's recent unprecedented property investment amounted to DKK 6.6 billion and was made in a number of attractive residential properties in Germany.
"Our increased focus on unlisted assets – such as alternatives and properties with a more stable return – has proved advantageous in a financial market such as the one we have seen during the first six months of 2018 and has helped increase the return. The return on alternative investments contributed positively with 1.6 per cent. And so did the return of 4.3 per cent on properties. This is an area we anticipate will generate high returns going forward," Allan Polack adds.
PFA allows private investors access to property investments
In addition to implementing a new attractive price model for private investors who benefit from economies of scale, PFA has, during the first half-year, issued property bonds totalling DKK 2.6 billion in order to provide the ordinary investor with the opportunity to invest in PFA's well-established property portfolio through PFA Invest or PFA Bank.
"Properties represent an investment type to which the ordinary investor is generally not able to be exposed but which is now possible with PFA. Gaining exposure to our property portfolio is attractive to other investors. PFA's property portfolio is one of the largest in Denmark, and it generates stable and solid returns in an otherwise turbulent market. The return came at 4.3 per cent for the first half-year 2018", Allan Polack says.
The sickness and accident insurance operations have improved from a loss of DKK 293 million to a loss of DKK 172 million. The work is still in progress when it comes to the initiated measures for permanently improvement of the result on sickness and accident insurance operations.
Highlights H1 2018
The profit for the year is DKK 37 million after tax (DKK 171 million) *
Total payments came to DKK 18.1 billion (DKK 16.8 billion) *
Regular payments came to DKK 11.0 billion (DKK 10.6 billion) *
The total pre-tax insurance result amounts to DKK 639 million (DKK 968 million) *
PFA CustomerCapital's share of the result amounts to DKK 553 million (DKK 827 million) *
Expenses per insured amounts to DKK 383 (DKK 370) *
The total return on investments amounts to DKK 838 million (DKK 9.5 billion) *
Pre-tax market rate returns amount to between -0.5 and 0 per cent including CustomerCapital (2.6 and 6.0 per cent) *
The return on average interest rate plans is 0.9 per cent (1.7 per cent) *
Total assets amount to DKK 718 billion (DKK 622 billion) *
Results from sickness and accident insurance operations came to DKK -172 million (DKK -293 million) *
*Compared to the same period in 2017.