PFA creates a future-proof and sustainable investment universe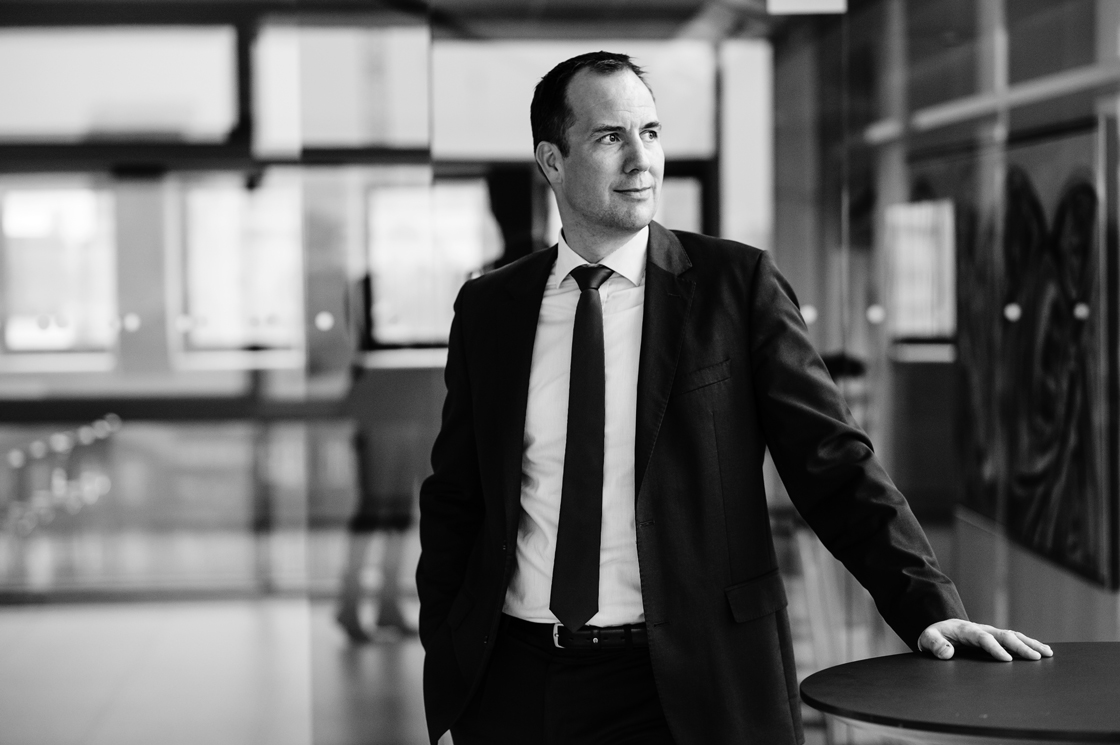 PFA is adjusting its investment solutions and creates a more future-proof and sustainable investment universe. We do this by changing PFA CustomerCapital, adjusting the gradual reduction of risk in the investment profiles and by launching a new savings option.
PFA is strengthening its investment offers to the customers in several important respects by adapting the PFA CustomerCapital model to meet future requirements, adjusting the gradual reduction of risk in the investment profiles and introducing a new savings solution which will provide the customers with some additional options when it comes to their investment selections.
"Overall, the changes will strengthen our investment solutions, and offer our customers even better possibilities of converting our investments into the right solution for them," says PFA Group CCO Mads Kaagaard.
The future sustainable PFA CustomerCapital model
PFA is adjusting CustomerCapital, which is PFA's model for sharing profit and risk with the customers. The adjustment ensures that the model will become future-proof and sustainable for both PFA and the customers.
"CustomerCapital was introduced in 2001, and since then, PFA has used the model to return DKK 24 billion to the customers. This was possible because our owners have waived their dividend, which means that the money goes to the customers instead. Now is the time to adjust the model to meet future requirements," says Mads Kaagaard.
CustomerCapital was introduced at a time when PFA needed extra capital. Since then, PFA has experienced a rapid development, and is now so financially strong that the company no longer needs the extra capital that CustomerCapital provides. In addition, some of our customers currently have a relatively large share of their savings placed in CustomerCapital. PFA would like to reduce this amount over time and avoid that others get into the same situation.
"The future-proofing of CustomerCapital does not change the fact that it is an attractive solution for our customers. For the period 2017-2019, we expect the return on our customers' Individual CustomerCapital to exceed DKK 6 billion. It also does not change our unique business model where our owners accept a maximum dividend of 50,000 per year allowing us to share the profit with the customers instead," says Mads Kaagaard.
PFA will adjust the CustomerCapital model with the following changes:
The return on CustomerCapital for 2019 and onwards will be placed in the customer's ordinary deposit instead of Individual CustomerCapital as was previously the case. This will ensure a more responsible risk diversification for the customers.
It will no longer be possible to accumulate CustomerCapital through transfers to PFA Pension as at 1 January 2019, nor through internal transfers in PFA Pension. This means that as from that date, the customers will not have 5 % of their transferred deposit linked to CustomerCapital, but instead they will have to accumulate their share through payments and single payments.
PFA will expand the target group for CustomerCapital so that customers who make their own investments of pension savings through You Invest can also select CustomerCapital. In this way, more customers will have the chance to take part in PFA's profit and risk sharing model.
In 2018, the return on CustomerCapital is expected to be 10 %. The return is expected to be distributed by way of a continuous addition of 5 % and another 5 % in connection with a final addition during spring 2019.
CustomerCapital is capital base in PFA Pension, which will receive a part of any profit, but will also take part in covering any losses. This means that CustomerCapital may be reduced and, in the last resort, be completely exhausted. Read more about advantages and risks connected to CustomerCapital at pfa.dk.
Deferred gradual reduction of risk in the investment profiles
Another modification consists in the investment profiles in PFA being adjusted so that the customers' risk will start its gradual reduction later than is the case today. The risk will be reduced to the same level as previously, but the gradual reduction will not begin until later. This is due to increased life expectancy and deferred retirement.
"In a world where people live longer and retire later, we now assess that our customers will generally get more money for retirement if we postpone the gradual reduction of their risk. Therefore, we will adjust our profiles so that the risk will be gradually reduced from a later date in order to increase our customers' chance of a better return," says Mads Kaagaard.
New savings opportunity - PFA Optional
Within the first six months of 2018, PFA will introduce a new savings opportunity, PFA Optional, which allows customers to tailor their own personal risk based on our underlying investment funds.
"This is a solution which offers PFA's customers a new way into our investment engine where they can individually choose the level of risk that suits them and adjust it later as they please. The solution is based on customer demand and it addresses customers who want to actively choose their risk profile on a regular basis without selecting their own individual investments," Mads Kaagaard adds.